Delivery Info
Flower Delivery in Ballina/ Castlebar.
Our Florist deliver flowers in Ballina and Castlebar daily for all occasions. Perhaps for an anniversary or maybe a birthday which ever occasion our Ballina and Castlebar flower delivery service is available. Order your flowers online or call us directly on 096 31956.
Same Day Ballina / Castlebar Flowers delivered
We offer same day flower delivery in Ballina and Castlebar, Monday to Saturday, excluding Bank Holidays.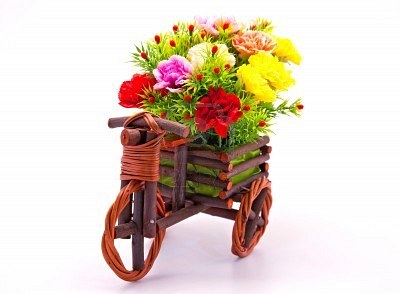 Our Delivery Policy:
| | |
| --- | --- |
| | Please provide a contact number and Eircode for the recipient. Eircodes help greatly. |
| | Please provide a contact number for the sender also |
| | Please make sure you fill out all order forms properly to ensure we can perform our job properly, clearly giving directions to the recipient or using valid phone numbers and Eircodes. If we cant contact either the sender or the recipient then it can be very difficult to deliver the bouquet. |
| | We will do our very best to make sure we produce the bouquet you have chosen as closely as possible to the picture you have seen but due to seasonal changes or stock availabilty we sometimes have to substitute the nearest thing to the same value. This could mean a change in colour theme or flowers used. Rest assured that even should this arise we will still deliver a bouquet that wont disappoint |
| | Delivery Charges are available on check out when you enter delivery address. |

We also deliver to many funeral directors :
Castlebar (Coadys Funeral Directors)
Castlebar (Kilcoynes Funeral Directors on Thomas St)
Ballina (McGowans Funeral Directors on Emmet St)
Crossmolina (Hineys Funeral Home)
Lahardane (Leonard's Funeral Home Lahardane)
Foxford (M J Clarke Funeral Home)
Killala (John Lynn Funeral Director)
Bangor Erris ( Daly's Funeral Home)
If you have any specific requests or questions please feel free to phone our shop or include in the notes to seller part of the order form
Wedding Flowers delivery is a different element of our business. We deliver all over Connacht